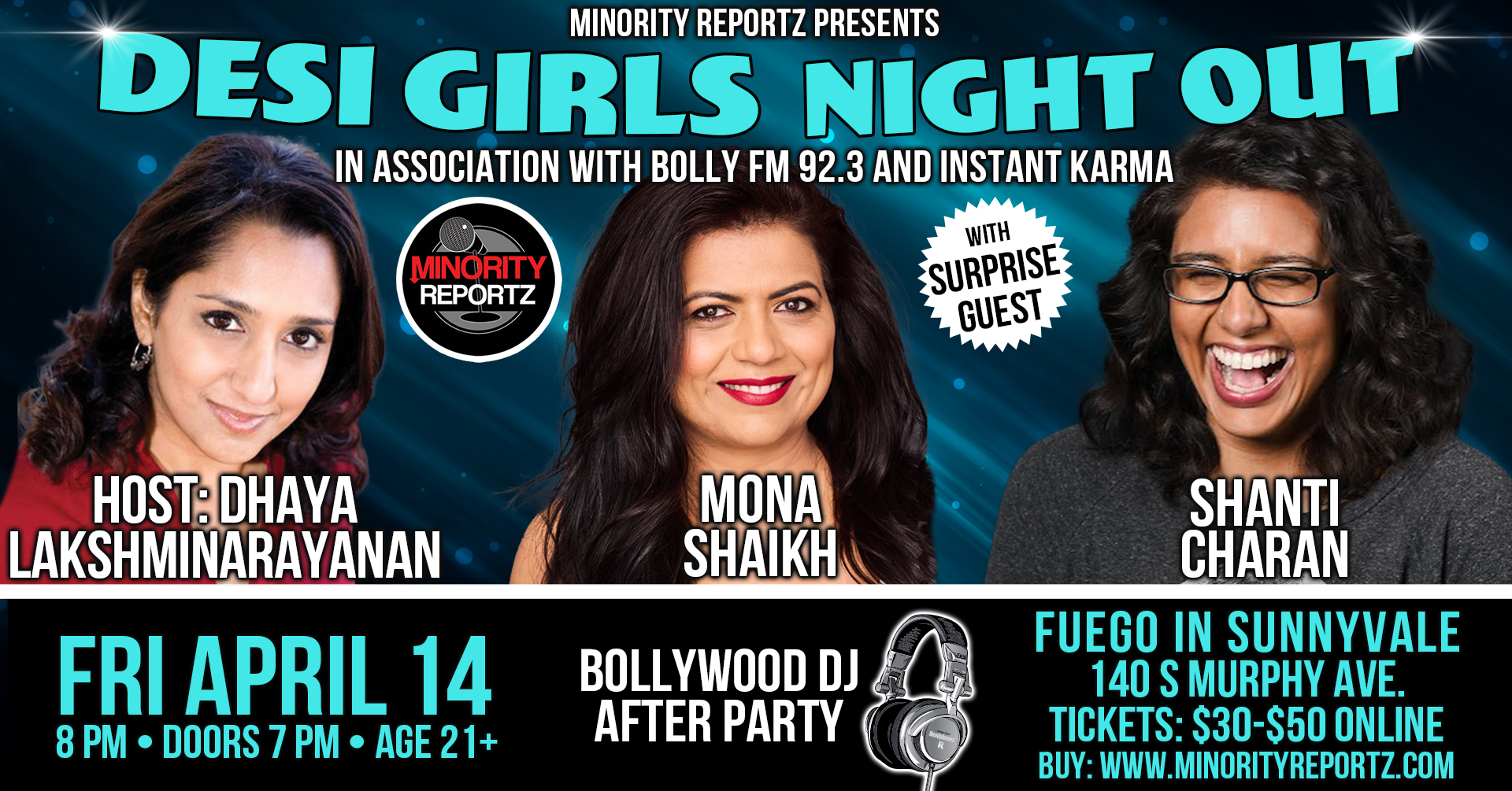 Minority Reportz Desi Girls Night Out
Minority Reportz has been featured in LA Times, Forbes and Hustler. Bringing you the hottest South Asian female comedians in the US.
GET YOUR DESI FRIENDS AND COME OUT!!
HOST: DHAYA LAKSHMINARAYANAN (The Moth)
MONA SHAIKH (MSNBC, Producer of Minority Reportz)
SHANTI CHARAN (Punchline)
STAY FOR THE BOLLYWOOD DJ DANCE AFTER PARTY…INCLUDED FREE WITH YOUR TICKET PURCHASE!
21+ w/ID
No drink min
LIMITED SEATING
WE WILL SELL OUT SO BUY NOW!
<strong>
BUY TICKETS HERE: <a href="https://www.eventcombo.com/e/mona-shaikh-presents-desi-girls-night-out-comedy-show-with-h-67830″>https://www.eventcombo.com/e/mona-shaikh-presents-desi-girls-night-out-comedy-show-with-h-67830</a></strong>