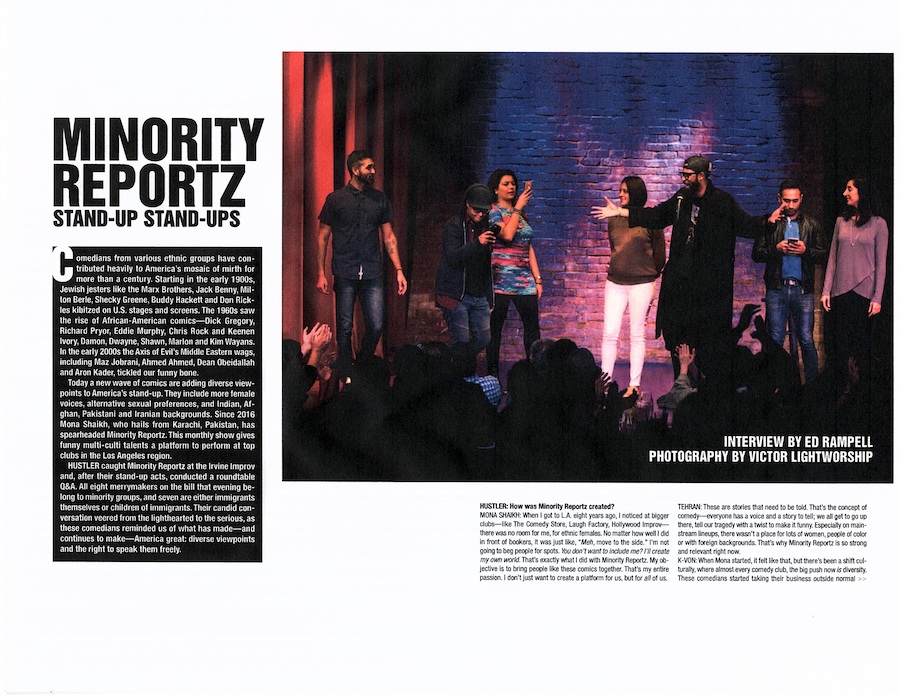 After selling out their Irvine Improv show in March 2018, Hustler decided to interview Mona and all the comedians on the lineup about comedy, their diverse backgrounds and the challenges each of them face as ethnic comics.
PICKUP YOUR COPY OF HUSTLER TODAY. FINALLY READING MATERIAL YOU'VE BEEN WAITING FOR.
SPECIAL THANKS TO ED RAMPELL FOR A WONDERFUL WRITE UP!